Grisly Gothic Gables is an immersive theatrical performance for the Halloween season.
2016 Status: In hibernation. Not currently open for tours.
Have a safe and scary Halloween Season!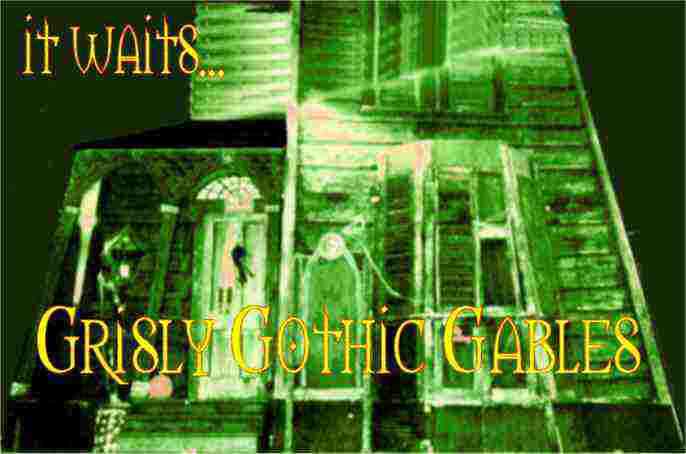 The storyline is a cross between "The Addams Family" and "Dark Shadows", with the Grisly family history extending back to 13th century Lithuania
There are a lot of theories on how to run a successful dark attraction; multiple-elements, a midway to attract the kids, corporate sponsorships, and must-have animatronics. All of these ideas work to various degrees, but in the haunted city where Edgar Allan Poe walked the streets at night, and where parks were built over massive graveyards, this long-running haunted house in Philadelphia stands alone without the use of pneumatics, carnival rides, or flashy promotion deals. Welcome to a classic old-world style of Haunted Attraction. Welcome to Grisly Gothic Gables.
Prepare yourselves..
We will RETURN...

Thank you for visiting our site and come back again soon.

(Grisly Gothic Gables, the Grisly family and their histories, are copyrighted by Allan Erush.)
Skeletons in My Closet Productions
Dave "Donk" Mattis: March 24, 1973 – January 2014
.